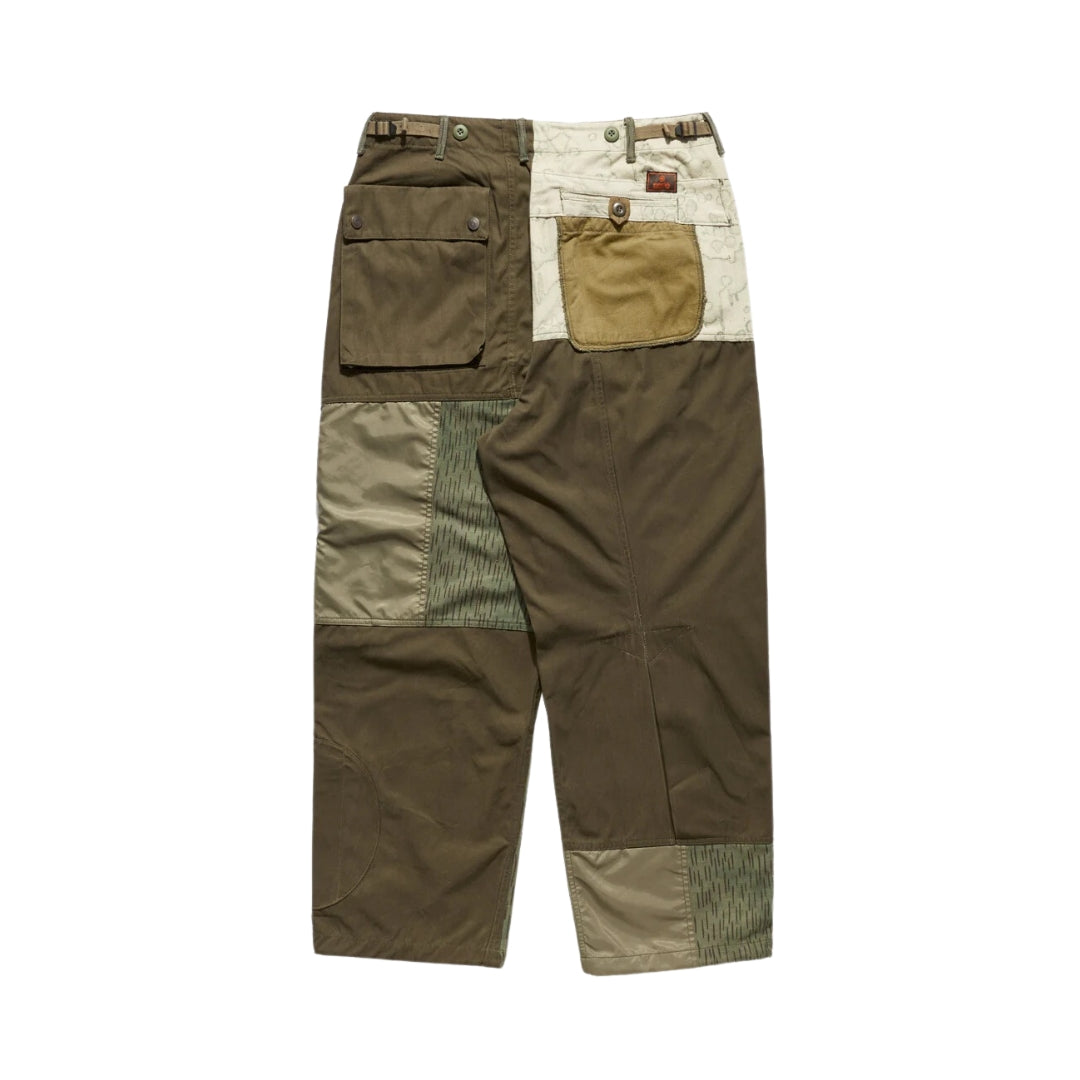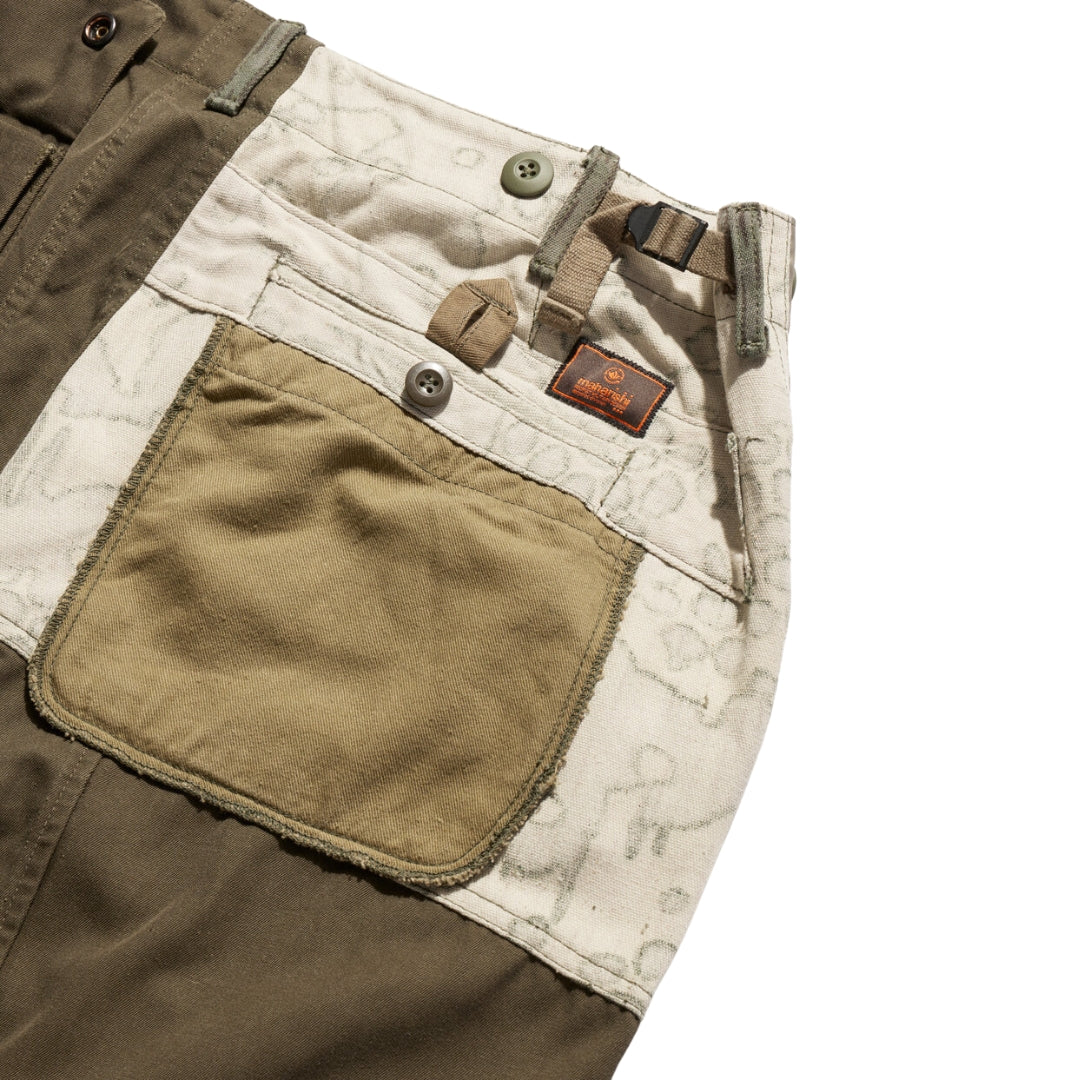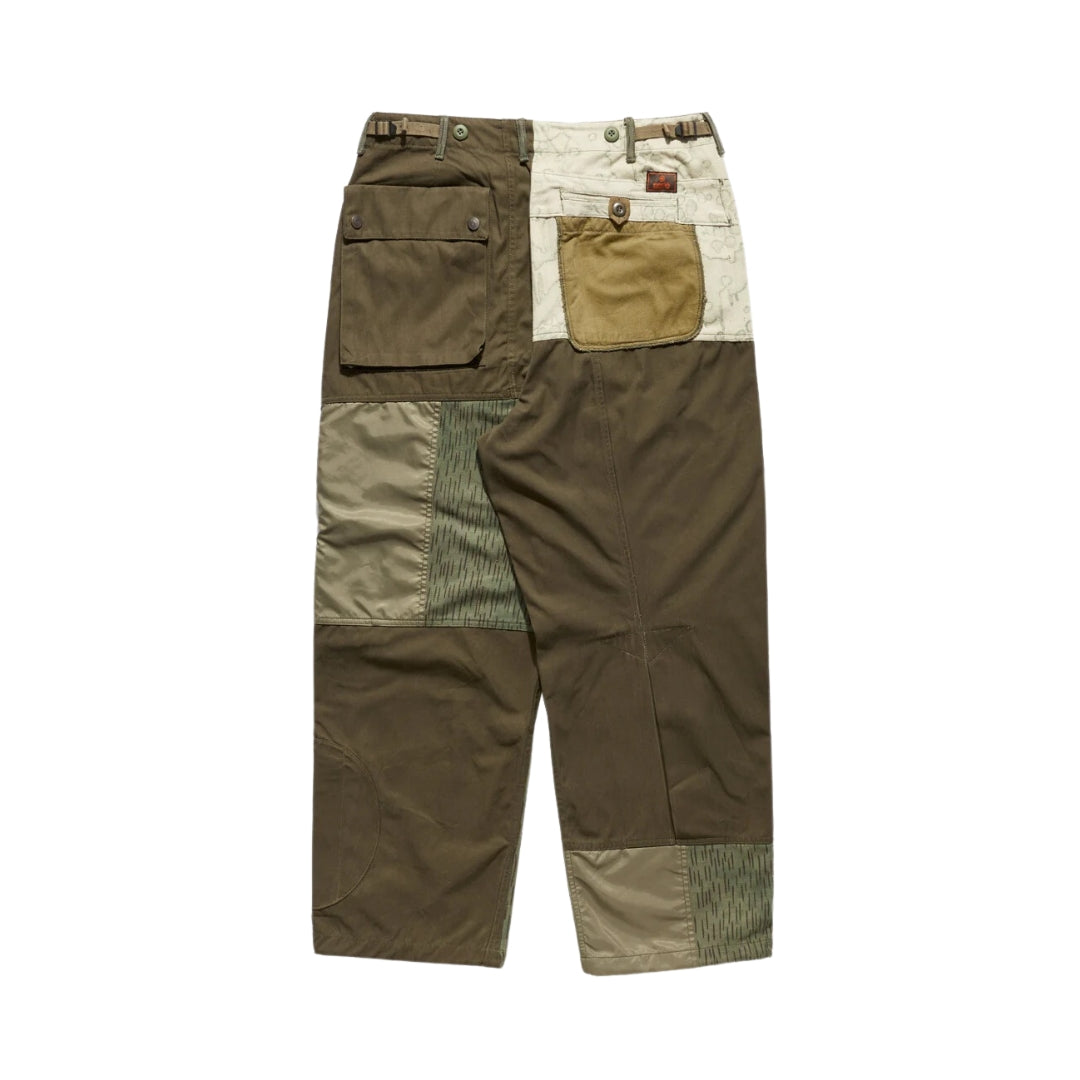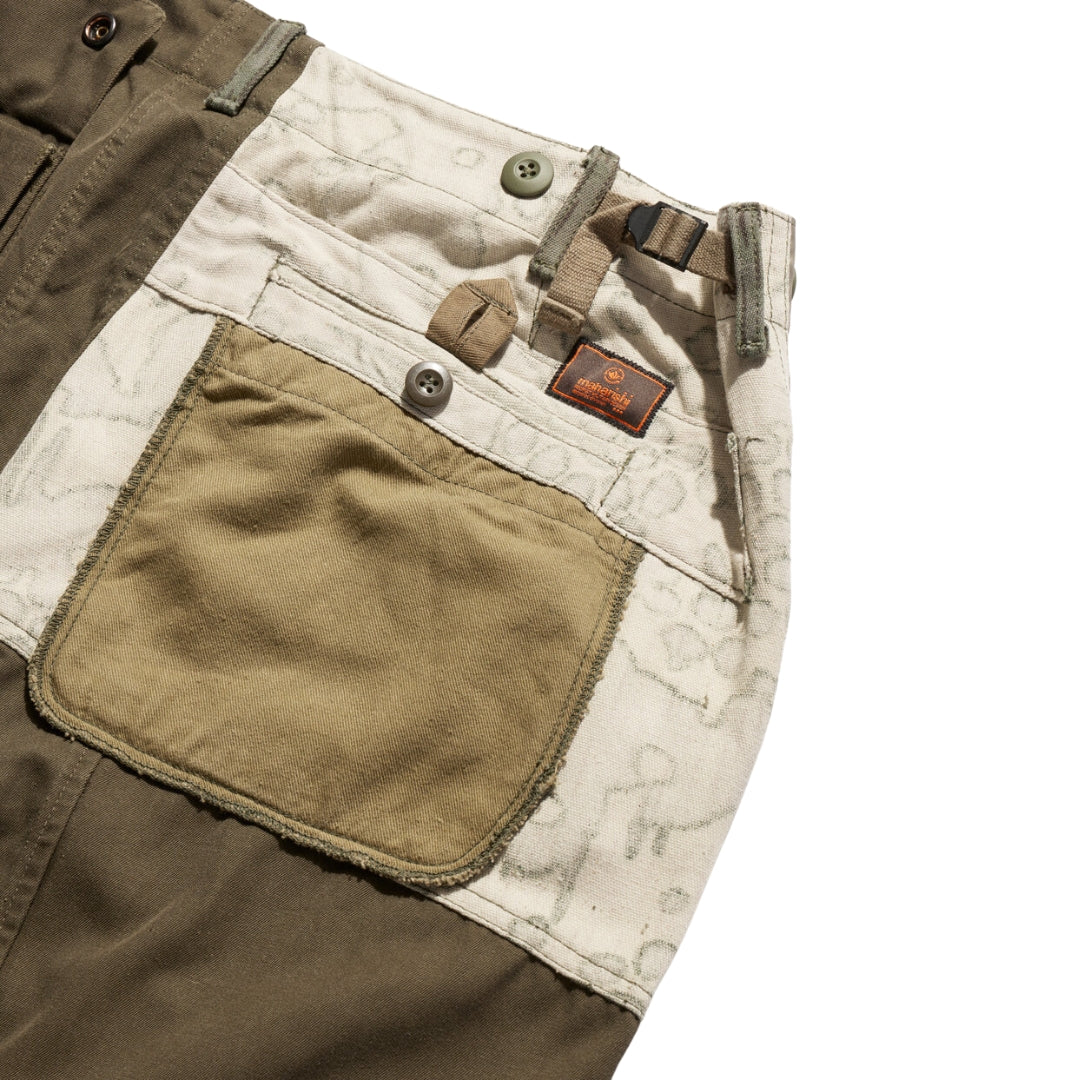 MAHARISHI
Upcycled Cargo Pants
Regular price
$242.50 USD
Regular price
$485.00 USD
Sale price
$242.50 USD
Unit price
per
FIT PREDICTORCALCULATE YOUR SIZE MODEL IS 5FT 9" AND WEARS SIZE XS. SIZE GUIDE UNITED STATES : FREE SHIPPING ON ORDERS OVER $300 USD AND FREE RETURNS ON ALL ORDERS.
DETAILS
Olive
cargo pants cut in a loose, wide fit. Taking cues from M65 MIL-SPEC cargo pants, constructed from a patchwork of Roma 75 jackets, Czech M60 Field Jackets, as well as reclaimed German Strichtarn DPM. Featuring an array of cargo pockets, finished with a Snocord® and temple bead hem for adjustment.
Upcycled Military Surplus
Secure flap pockets
Internal media

pocket
Fully adjustable

Snocord®

hem
Stowable cargo straps

Recycled Italian Roma 75 Jacket · Czech M60 Field Jacket

Upycling military surplus is a permanent feature at Maharishi, transforming unwearable items into ready-to-wear garments and reclaiming them as symbols of peace rather than war. Clothing is smudged with herbal incense, blessed, and washed in saffron water to symbolically cleanse it of its military associations.

*Garments with upcycled fabrics may vary from garment to garment, and can appear tonally different to the featured images. Fabrics may also have darning on areas carried out as part of the upcycling process - this will not affect the structural integrity of the item.